I'm going to talk about how I use color in my arts practice. Here's why.
There are numerous sources and resources for learning about the science of color, and the biology of the human eye so I need not quote others.
Briefly, humans can perceive light within our visual spectrum through special photo receptors – color loving cones and low light rods – and the lenses and aqueous humor of our eyes. The combination of frequencies within "white" light that are either absorbed or reflected by different materials indicates their color. There is no color in the dark.
There are also great sites full of information about the emotional effects of color – a topic that is canvassed every day by artists and designers. Pantone offers it's Color of the Year as a trend color. This year (2013) it is Emerald.
There are some beautiful color sphere graphics available, too. When I was in design school, we used designer's gouache in specific colors and mixed the rest of our color wheel. There was a warm and a cool red, a warm and a cool yellow, and a warm and cool blue, along with black and white in our basic kit. We used these to create our own color wheel – the hues. It was fairly simple to do – the cool red and cool blue created the purple, the warm red and warm yellow made the orange, and the cool yellow combined with the warm blue to make a vivid green. However there was also the concept of "alternative mixtures" – creating a different purple by mixing the opposite combinations of blue and red.
Tints are hues mixed with white.
Shades are hues mixed with black.
Neutrals are hues mixed with grey – at least in terms of color theory definitions.
I think the word "neutral" is often used in practice to refer to a background or foundation color in a larger scheme. In fashion they sometimes talk of "new neutrals" and variously claim that black or white can be a neutral, as can red, purple or navy along with the traditional beige or grey.
Color is used to make things more visible – dye for microscope work, color coding for brain scans or MRI's. The colors assigned to certain effects have been chosen by the programmers, usually skewing towards red for greatest activity, blue for quietest. When color is reversed from our expectations we can feel uncomfortable.
Color is probably the most important Design Element to be considered in any intentional design process. It certainly has been a prominent feature of my scenic, lighting and certainly costume design work.
One of my favorite texts is a book called The Language of Clothes. Author Alison Lurie talks a lot about the cultural significance of different colors, along with the messages that our own clothes send – even when we are unwitting. Of course as a costume designer, my responsibility was to intentionally illuminate aspects of character and story for the individual characters, and contribute to the overall effect, spine and spectacle of the production.
When I was in college, I conducted a series of experiments having actors work brief scenes wearing their own neutral clothing, and again with one or two items of costume added to see if it changed their performance. It wasn't exactly a double blind test, but part of my goal was for the actors to see the "costume effect" at work, even so simply. I think a couple of them were pretty surprised at just how much a single garment – a hat, a scarf – would alter their body language and feelings. Costume design can be tough. People don't always want to wear something they perceive as unflattering – even if it is right for the character. And a lot of time that has to do with color and how people feel wearing a certain color.
Do you always wear the same colors, or color combinations? Have you considered changing things around in your closet and trying some different combinations?
I use color a lot in Lighting Design also. I'm talking here about lighting the stage, not movie work or architectural lighting. In lighting color temperature is important – it's what makes incandescent light look more orange, and candlelight warmer still, and what makes fluorescent light look green compared to outside daylight. It's what makes golden hour – the last hour before sunset – give everyone and everything a luscious glow. If you do any kind of photography at all you know a little about color temperature and white balance.
For lighting in the theater, most of the light starts out pretty warm, especially at low levels. Most of the time white light would be augmented with highlights in complementary opposites. Stare too long at one color, and when you look away at a white surface, you see the opposite for a moment. In theater lighting you want balance and often the sense of movement and excitement. A single color exhausts the Cones, and eventually starts being perceived as grey.
Color Schemes
Designing with color is an elegant dance combining the physical effects of color combination and the emotional meanings behind colors.
Monochrome is the use of a single hue, with a range of tonal values created by tints and shades. Analogous colors are close to each other on the color wheel, while complementary colors are far apart. There are schemes that use two, three, four or more points on the wheel – although eventually you just have a riot of every hue if you go much more than four.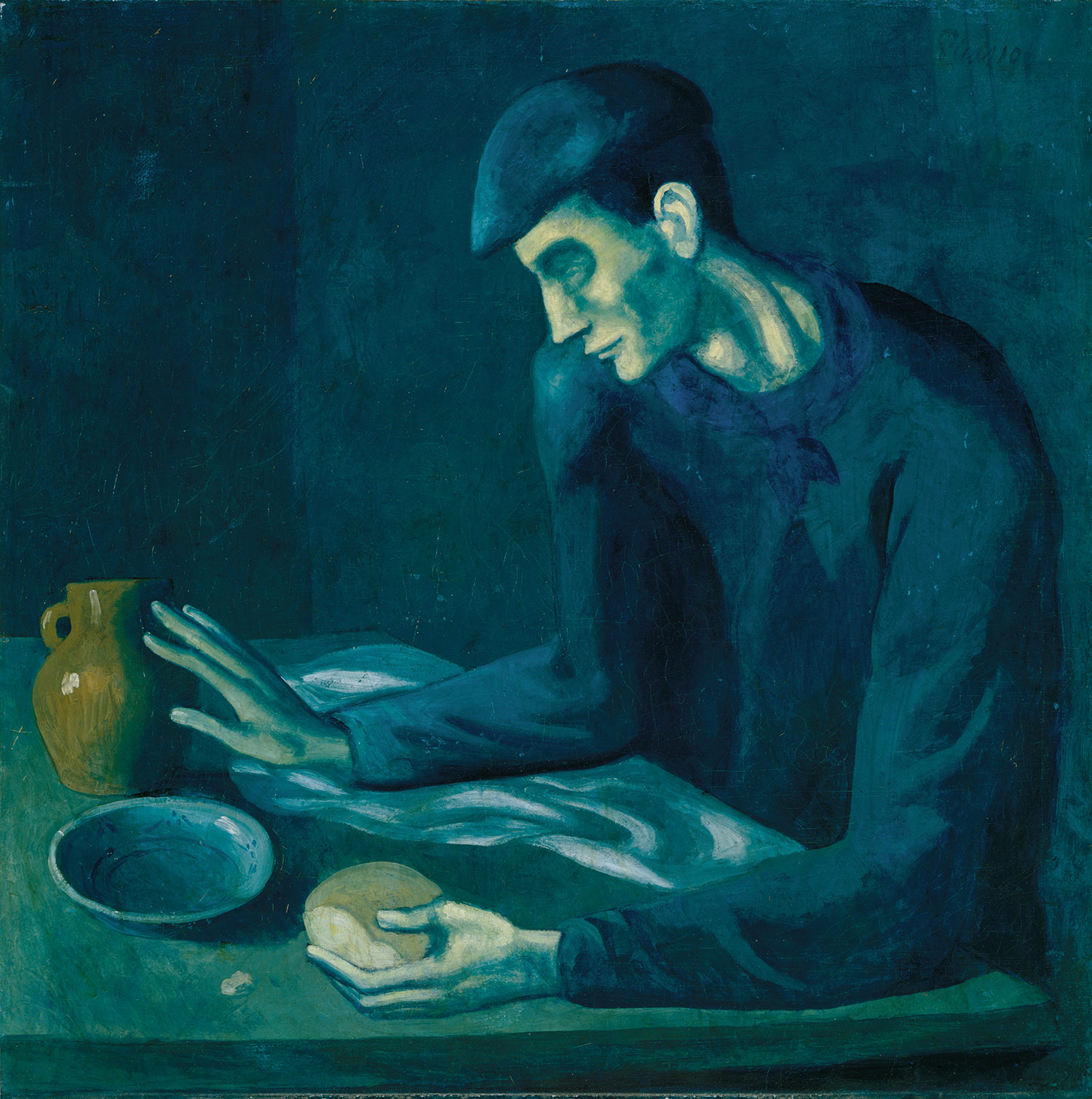 In Monochrome schemes other Elements can become important – texture, line, shape. But here's something interesting. Thumb through the pages of Architectural Digest or any home magazine. The most luxurious interiors tend to be mostly monochrome. The textures of luxury – fine leathers, linens, furs, shining metals – become more important. It is rare that there is true monochrome, without a touch of other color. Even in the case of interiors, there is always the view out of the window to supply the enlivening contrast.
In a complementary scheme, emphasis can be created with color in a curious way. It is the tiny spot becomes the most important, eye drawing and attention getting point – the part that is different, anomalous, unusual. I haven't covered the concept of focal points yet, but I will.
Analogous color schemes are closest to monochrome. They can end up lacking energy (exhausted cones and the greying effect), and in blues and cool colors are even soothing. I have read repeatedly that babies cry more in yellow rooms – but I'm still searching for the original study. And by the way, the idea that red cars get more speeding tickets is a myth.
The only occasions when I have consciously tried to design to a type of scheme is when I was creating scrapbook layouts to illustrate the specific concepts and the use of my lovely color wheel for my scrapbooking classes. Usually I have not needed to specify Analogous or Complementary color schemes. The need – the initial design problem – dictates the scheme automatically. There are the conventions of a genre (or the Aesthetic Preference) to consider.
Plus being mostly in performing arts, my design work has always had the added parameters of Time and Change. A single set still has different times of day, movement of the actor through the space, using lighting to subtly or emphatically indicate change. Any time there is a narrative, there is change happening over time.
What Emphatic Values are most important for this project? Do I want the strong and lively colors of the Triad, for more spectacle, or is the subtle nuance of character development more likely to shine with a simple Analogous scheme, the theatrical equivalent of a black and white movie.
One early triumph was in the use of color as messenger or signpost for the audience. The biographical play, Here Comes Kisch, had a large cast of people playing multiple characters, with the exception of the eponymous hero. I hit upon the idea of using a Complementary color scheme in the costumes to instantly and clearly signify to the audience whether any character was a supporter (warm red, brown and some green) or detractor (cold blues, greys, cool purple). It worked really well, and was lively and vivid too.
Is there ever a time in visual art that color doesn't matter?
There is more about color – contrasting dischords for example – but I want to talk about it more after the design Element, Tonal Value. Using color exercises to enhance your creativity is whole series of themes. Stay tuned….